While travelling is still limited, there is still no reason not to daydream about travel. We totally encourage planning and finding the best travel places so that when all this is over, you can get your bags and ready and go. Here are some of our best spots: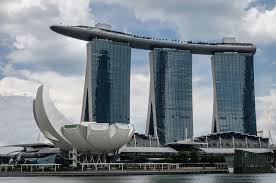 Singapore
This country has already set a great example for a sustainable future and it can be seen that when you mention Singapore people recognize it as an urbanized island. Everywhere you look at the island it just speaks toward sustainability. It is modern, efficient and diverse where conservation is part of their existence.
Singapore's famous food culture is also popular among tourists. For less than $5 you can get a bowl of laksa or even a broth-poached chicken served with garlicky rice. How about a caviar-spiked short-rib or oyster omelette at the back of the alley?
Austria
There is no better place than a visit to Austria especially if you are a hardcore "Sound of Music" fan, but even if you are not, it is still a beautiful country filled with great outdoor adventure, meat and cheese. Where else can you find a "cheese road"? or eat countless würstchens and Wiener schnitzels? Where else, but in Vienna.
Portland, Maine
This hidden treasure of the country invites tourists with its maritime vibes, cobblestone alleys, red brick buildings, and incredibly friendly tourists. Portland is great for both Millennials and Gen Xers as they may up the population. The food scene is also incredible with the best seafood restaurants coexist with international cuisine.